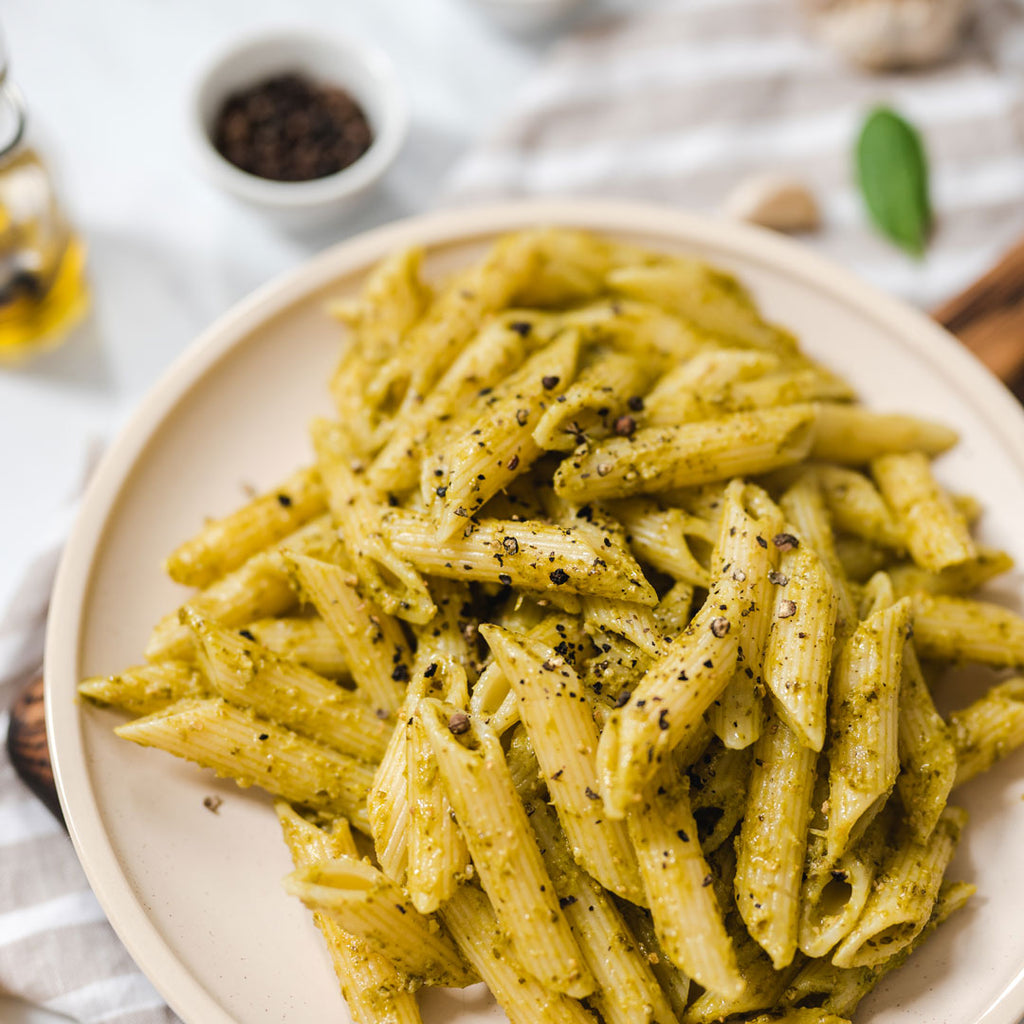 Cheesy Pesto Pasta
Posted on May 20, 2021
There's nothing quite like a freshly made pesto - especially when you can't tell it's vegan! This epic pesto pasta recipe doesn't compromise on the cheesiness or the easiness… it's quick, easy and sooo delicious!

Prep time: 10 mins
Cook time: 10 mins
Serves: 4

Ingredients:
500g penne pasta
3 Tbsp Deliciou Vegan Cheese Seasoning
1 cup cashews, roasted and salted
3 cups basil leaves, not squeezed
½ cup olive oil
2 Tbsp lemon juice

Directions:
Cook the pasta according to package directions in a pot of salted water. 

In a blender or food processor, add cashews, basil and olive oil. Blend for a few seconds and once combined, add the lemon juice and 

Deliciou Vegan Cheese Seasoning

 and blend again. Pesto should be well combined but still a little chunky.

Once pasta is cooked, drain and stir through the fresh pesto. Serve while still warm and enjoy!
Grab your Deliciou Vegan Cheese Seasoning online and get free shipping for all orders over £20.